Thursday, 25 August 2016 | Weather temperature and rel. humidity at Beytepe now 26.3 °C, 50%
Hacettepe University, Department of Electrical and Electronics Engineering
"Celebrating the 23rd year of Hacettepe University's first Web site..."
Our department's new computer laboratory ready for students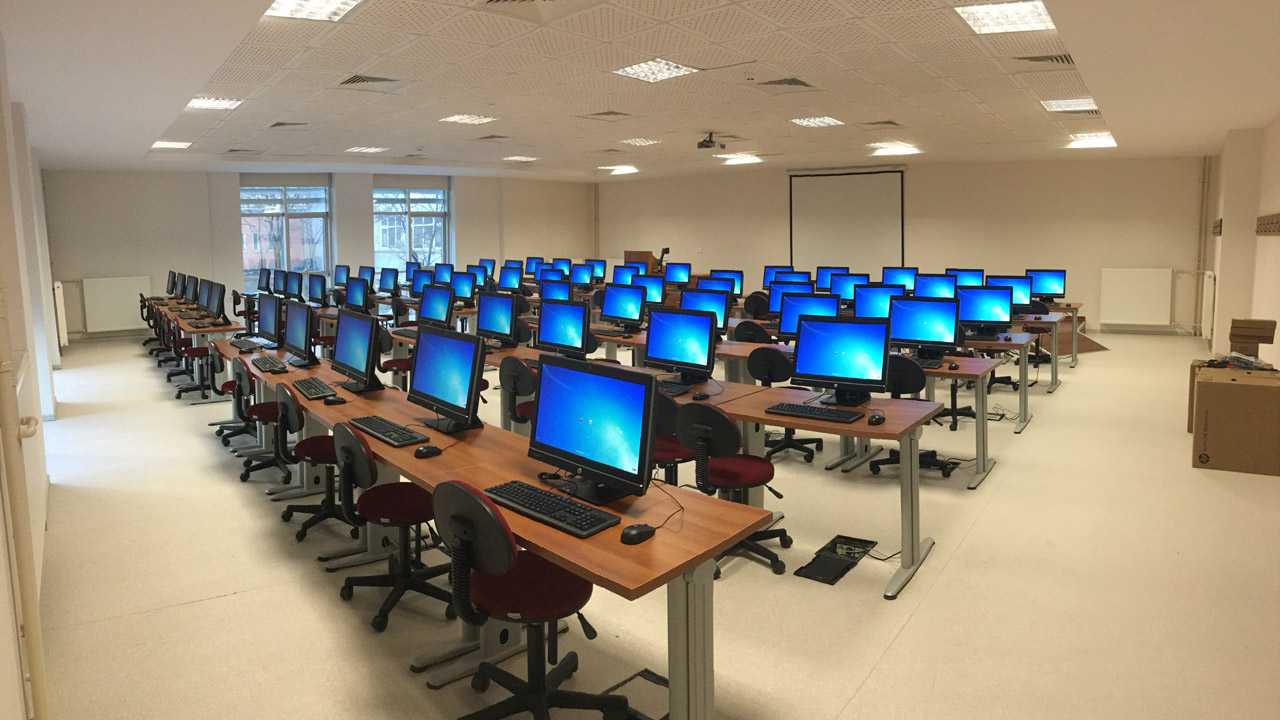 The installation of our department's new "Modelling and Simulation Laboratory" has recently been completed and is now ready for computer based courses and laboratories.
>> Read more...
Reminder...
End of the summer-term courses...
August 26th, 2016
Friday
©1993-2016 Hacettepe University Department of Electrical and Electronics Engineering, Beytepe Campus, 06800 Ankara, Turkey
Phone: +90 312 297 7000 | Fax: +90 312 299 2125 | E-Mail: info@ee.hacettepe.edu.tr