Saturday, 30 May 2015 | Weather temperature and relative humidity at Beytepe now 9.1 °C, 10%
Hacettepe University, Department of Electrical and Electronics Engineering
"Celebrating the 22nd year of Hacettepe University's first Web site..."
Department's Senior Design Project Exhibition and Mert Ulucay Project Award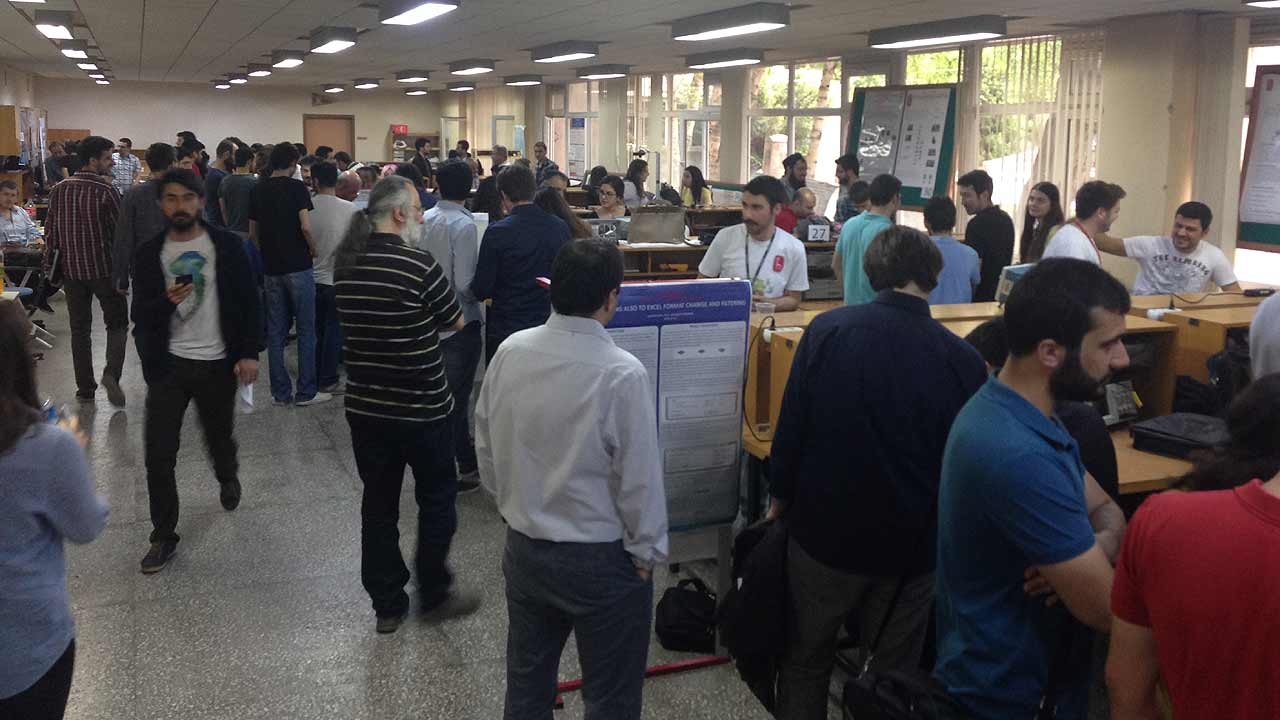 Our department's senior students exhibited their design projects on Friday, May 22nd, 2015 at the department building with a great interest of students, faculty members and other visitors.
>> Read more...
Reminder...
Last day of the spring-term final exams...
June 5th, 2015
Friday
©1993-2015 Hacettepe University Department of Electrical and Electronics Engineering, Beytepe Campus, 06800 Ankara, Turkey
Phone: +90 312 297 7000 | Fax: +90 312 299 2125 | E-Mail: info@ee.hacettepe.edu.tr