IEEE Awards to our IEEE Hacettepe Student Branch
January 6, 2022
IEEE Hacettepe Student Branch, functioning under the supervision of our department, has been awarded by the IEEE with the prestigious "IEEE Regional Exemplary Student Branch Award" for the year 2021 which aims to provide public recognition of exemplary IEEE Student Branch operations.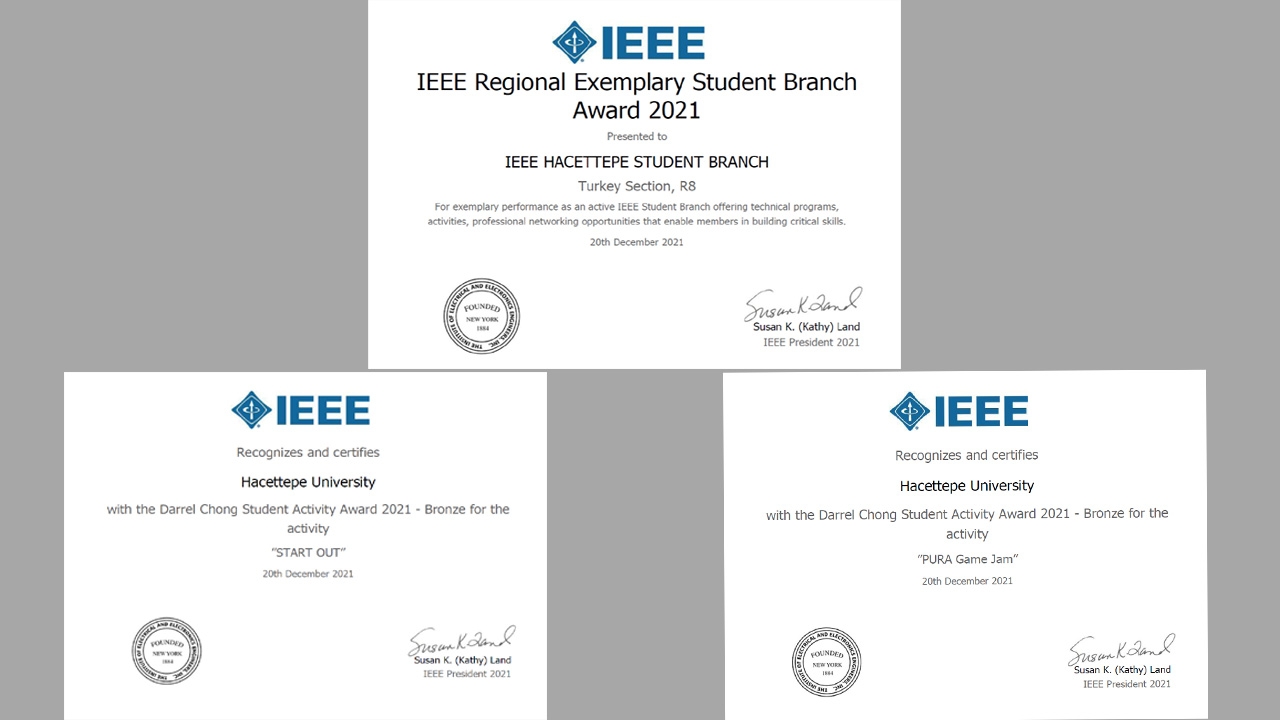 In addition to this award, two bronze medals within the 2021 Darrel Chong Student Activity Awards were also bestowed upon the branch for their START OUT and PURA GAME JAM activities.

We congratulate our students, and wish them continued success in their efforts.