Department's Senior Design Project Exhibition
June 2, 2022
Our department's Senior Design Projects Exhibition was held on Monday, May 30th, 2022 in the main department building's Electronics Laboratory.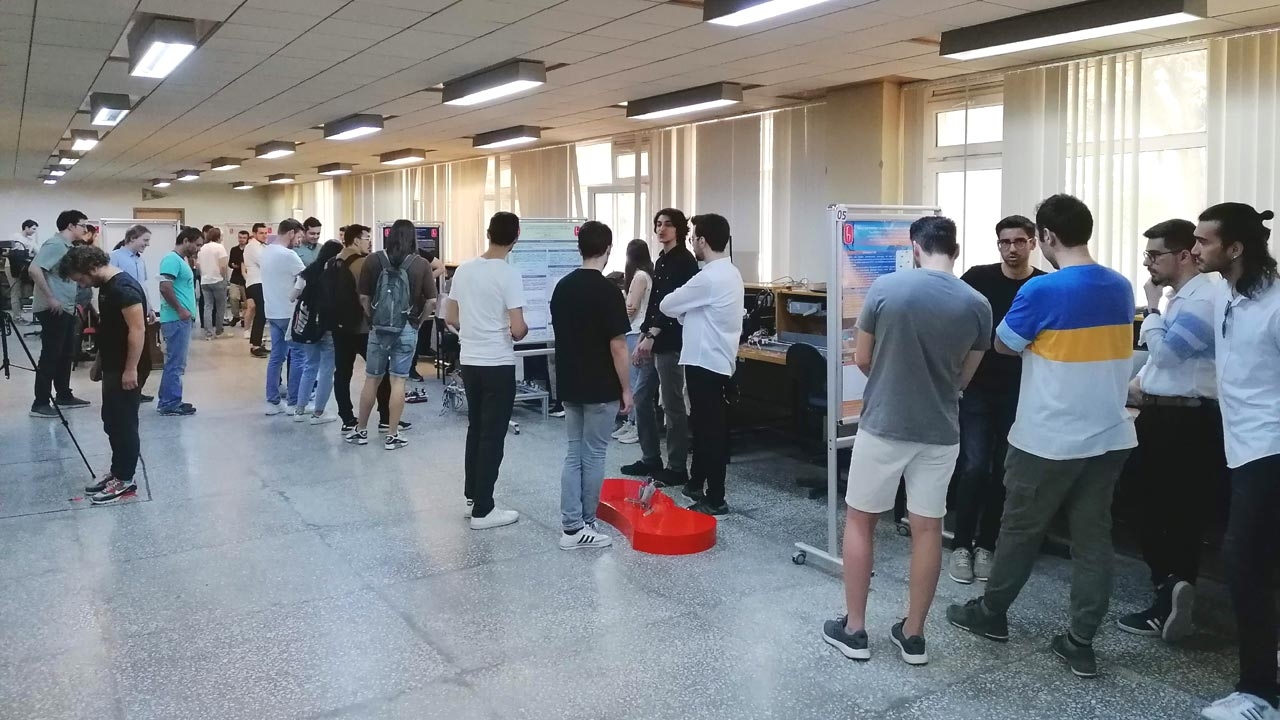 At the exhibition that has been organized by the department annually for 23 years, projects were presented both in poster and practical demonstration forms.
At the event, our undergraduate students cast their votes for the projects they liked most for the "Mert Ulucay Project Award". The Award, named in memoriam of Mr. Mert Ulucay, our department's freshman student passed away in 2012, was given for the tenth time this year. Following the exhibition a small ceremony was held and the award was presented to the winning students.
The project "A biologically inspired insect-like robot with soft robotic antennae" implemented by Mr. Onur Kaymak, Mr. Furkan Şen and Mr. Furkan Yüksel under the supervision of Dr. İsmail Uyanık and Dr. Şölen Kumbay Yıldız was the most liked project.
The first runner-up project was "Optical Inspection of Electronic Circuit Boards using Machine Learning". It was implemented by Mr. Metehan Çil, Mr. Mehmet Tileği and Mr. Recep Sedat Aktürk and supervised by Dr. S. Esen Yüksel.
And the second runner-up project was "Design and Development of a Robotic Hexapod". It was made by Mr. Aliefe Karakaş, Mr. Görkem Arın and Mr. Mehmet Sakarya and supervised by Dr. İsmail Uyanık and Dr. Gürhan Bulu.
Participants have also prepared short videos and posters for their projects. Please click
HERE
to see all posters and videos.
We express our congratulations to all our students participating to the event for their successful projects.