Chamber of Electrical Engineers' support for Occupational Health and Safety course
January 11, 2018
Within a collaboration between our department and the Chamber of Electrical Engineers the 2017 fall term course HAS 222 Occupational Health and Safety was integrated with a series of educational seminars.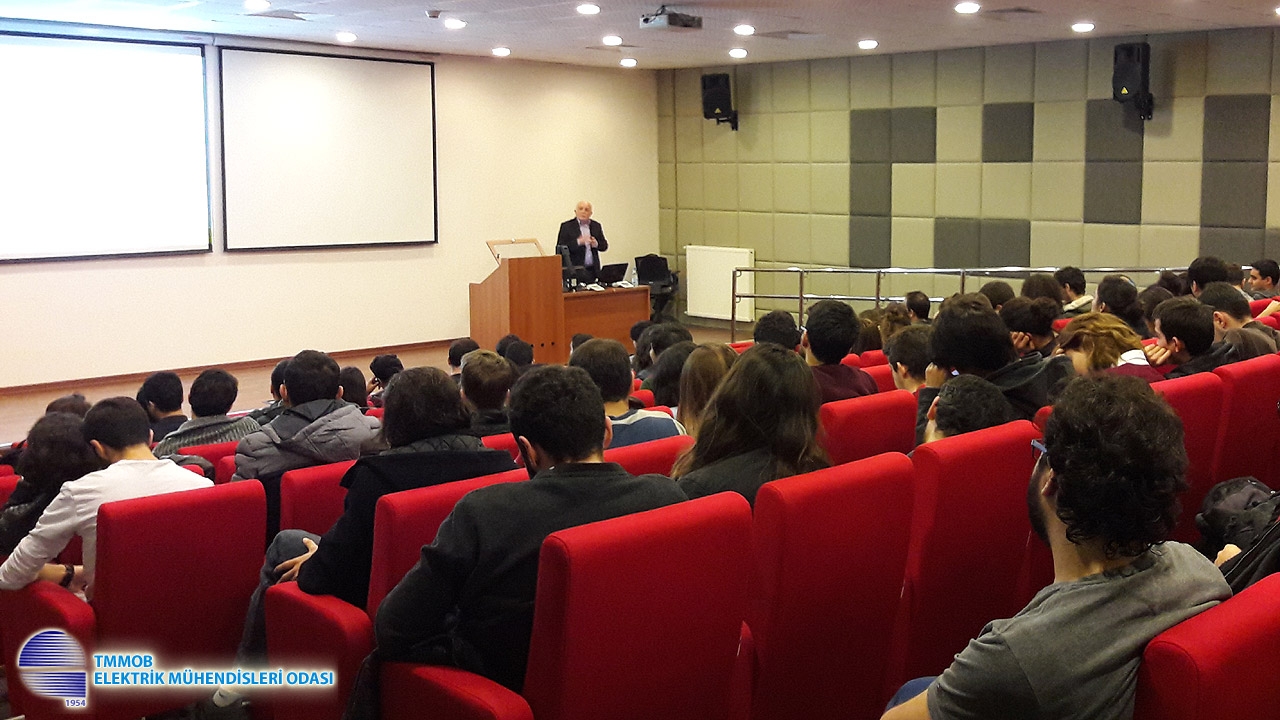 The five week long seminars were held at our department by various instructors each being specialists of their own fields.

The topics included were:

1. Legal consideration at industrial safety, international agreements

2. Electricity related occupational accidents

3. General background on grounding, isolation, fault current, etc.

4. Occupational health issues and first aid

5. Usage of protective garment and tools, establishing a safe industrial environment

Not only the students of HAS 222 course, but also various audience interested in the subject were attended to the seminars.

We express our gratitude to the Chamber of Electrical Engineers for this organization and their support.