Big success at Faculty Design Projects Competition: All prizes to our department
May 24, 2019
For last sixteen years, Hacettepe University's Faculty of Engineering has been organising an exhibition where graduation projects of senior students of all engineering departments take place and compete. The contest results were amazing for our department and a first for the competition ever.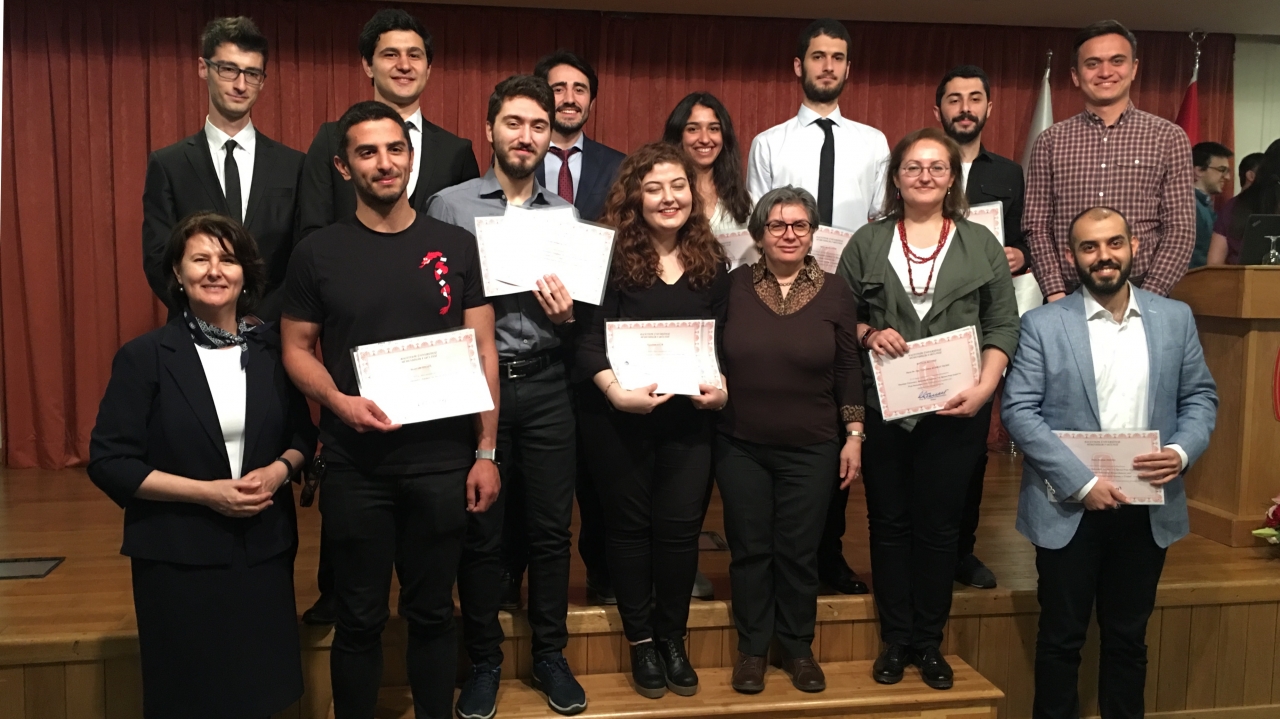 This year, the exhibition was held on May 22nd-23rd, 2019 in the Faculty of Engineering Dean's Office Facilities at the Beytepe Campus. 45 projects from 14 different engineering departments were participated in the event. A jury of 45 professionals from the all 14 engineering branches evaluated the projects one by one during a two-day exhibition. And by the votes of the jury the winner, the first and second runner-up projects were all from our department. Besides, the winner of the interdiciplinary category was a joint project of our department and the Department of Geomatics Engineering.

The award winning projects were as follows:

The winner project:
Tactile Sensor Design for Electronic Skin Applications (Kadir Serhat Altıntığ, İrem Attar, İbrahim Bozyel / Supervisor: Dr. Dinçer Gökcen)

The first runner-up project:
GPS Independent Navigation System (Fatih Demirtaş, Baran Gülmez, İrem Yıldırım / Supervisor: Dr. Şölen Kumbay Yıldız)

The second runner-up project:
Design and Implementation of a Synthetic Imaging System (Alp Demirel, Sergen Gülal, Yalın Gülsatan / Supervisor: Dr. Yakup Özkazanç)

The winner of the interdiciplinary projects category:
Development of an Indoor Positioning and Tracking System (Cem Geçgel (EEE), Sinem İnal (GE), Mehmet Kalmış (EEE), Şükran Tuğçe Kırmızıtaş (GE) / Supervisors: Dr. Ali Ziya Alkar (EEE), Dr. Metin Nohutcu (GE))

We express our congratulations to all our students for their success.