Company presentation of ROKETSAN Inc.
May 18, 2018
ROKETSAN Inc., one of the leading companies of defence industry of Turkey, held a presentation meeting for our students on May 18, 2018 at our department's conference hall.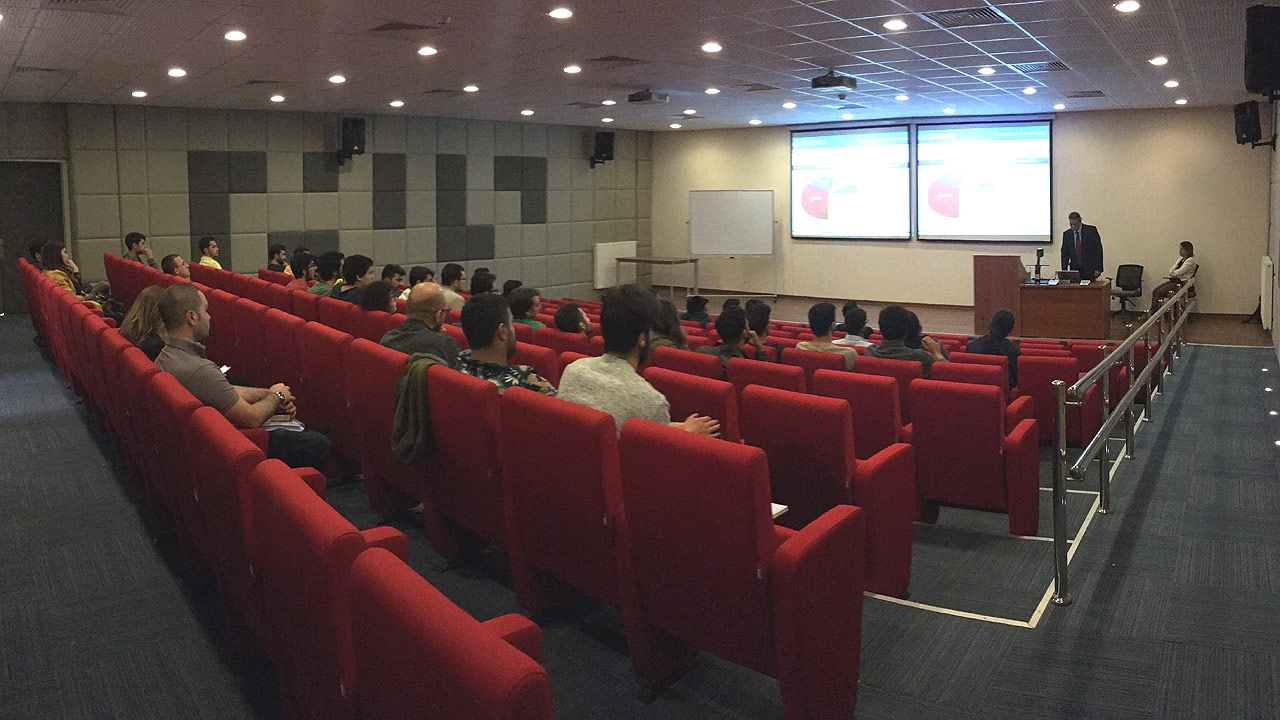 Mr. Mazhar Gökhan Özkeser and Ms. Aylin Hatip İpek from the company explained ROKETSAN's current electronic design and software development projects. Also at the meeting, the speakers talked about the company's job opportunities and summer practice positions for our students and near future engineers.

We would like to thank ROKETSAN Inc. and the speakers for their valuable presentation.