Hacettepe Awards in Science and Engineering go to Prof. Dr. Feza Arıkan and Assoc. Prof. Dr. Berkan Dülek
October 11, 2019
Upon the University Senate's decision on July 3rd, 2019, the owners of Hacettepe Awards of 2018 were announced. In the science and engineering category, our faculty member Prof. Dr. Feza Arıkan was awarded with "the Science Award" and "the Incentive Award" was also bestowed on our faculty member Assoc. Prof. Dr. Berkan Dülek. The awards were presented to the owners in a designated award ceremony within the university's 2019-2020 academic year opening event held on October 10, 2019.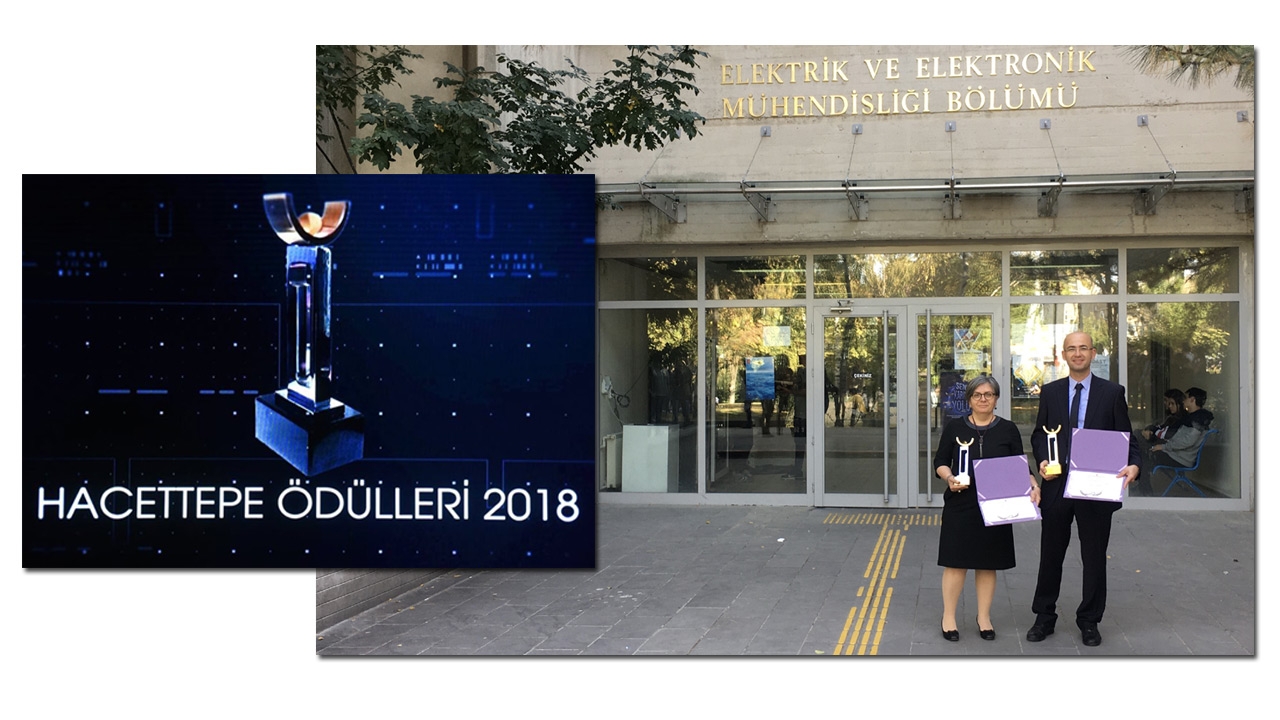 Since 1992, Hacettepe Awards have been given to researchers of Hacettepe University to support their works, to acknowledge their superior qualities and to share their success with public. This year the awards were bestowed under six main categories, namely "Health and Medicine", "Science and Engineering", "Humanities and Social Sciences", "Arts and Conservatory", "Public Services" and "Aziz Sancar Honorary Fund".

Prof. Dr. Feza Arıkan was awarded for her original and high quality contributions to Space Weather research and making the university one of the leading centers in this field.

Assoc. Prof. Dr. Berkan Dülek was awared for his valuable and high quality contributions to the detection and estimation theory and its applications to communication systems.