Our faculty members' patent awarded Gold Medal at ISIF 2019
October 2, 2019
"Hearing Aid with Hidden Use Feature". This is an interdiciplinary invention of Hacettepe University's faculty members from Medicine, Engineering and Science Faculties. The invention was awarded with Gold Medal at ISIF'19 / 4th Istanbul International Inventions Fair. Our faculty members Dr. Cenk Toker and Dr. Dinçer Gökcen are among the patent holders of the invention.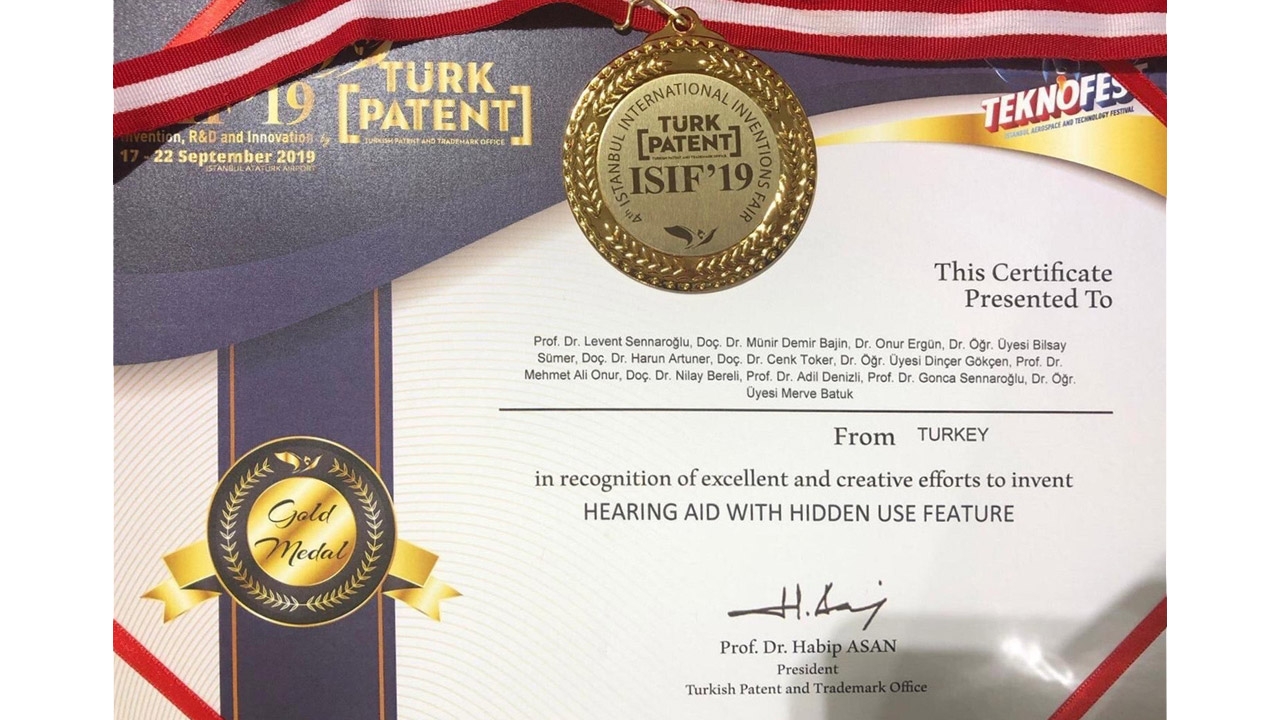 4th Istanbul International Invention Fair - ISIF'19 was held on 17-22 September 2019 at International Istanbul Atatürk Airport, by Honorary Patronage of Republic of Turkey Ministry of Industry and Technology, hosted by Turkish Patent and Trademark Office (TÜRKPATENT), under the international patronage of International Federation of Inventors' Association (IFIA), organised by Anatolia Inventions and Inventors Association and supported by World Intellectual Property Organization (WIPO) and European Patent Office(EPO).

The target group of ISIF contains International and national individual inventors, R&D centers, manufacturers and commercial companies, industrialists, entrepreneurs, special researchers, patent consultants, patent offices, private or state-sponsored research institutes, science parks, technology development zones, technology transfer offices, universities, laboratories, institutions and organizations related to intellectual property rights, angel investors, venture capital groups, innovation promoters, patent attorneys, invention associations, relevant government agencies and non-governmental organizations. ISIF Awards aim to contribute to the worldwide awareness of technical innovations.