Department's Senior Design Project Exhibition
June 8, 2023
Our department's Senior Design Projects Exhibition was held on June 2th, 2023 in the main department building's Electronics Laboratory.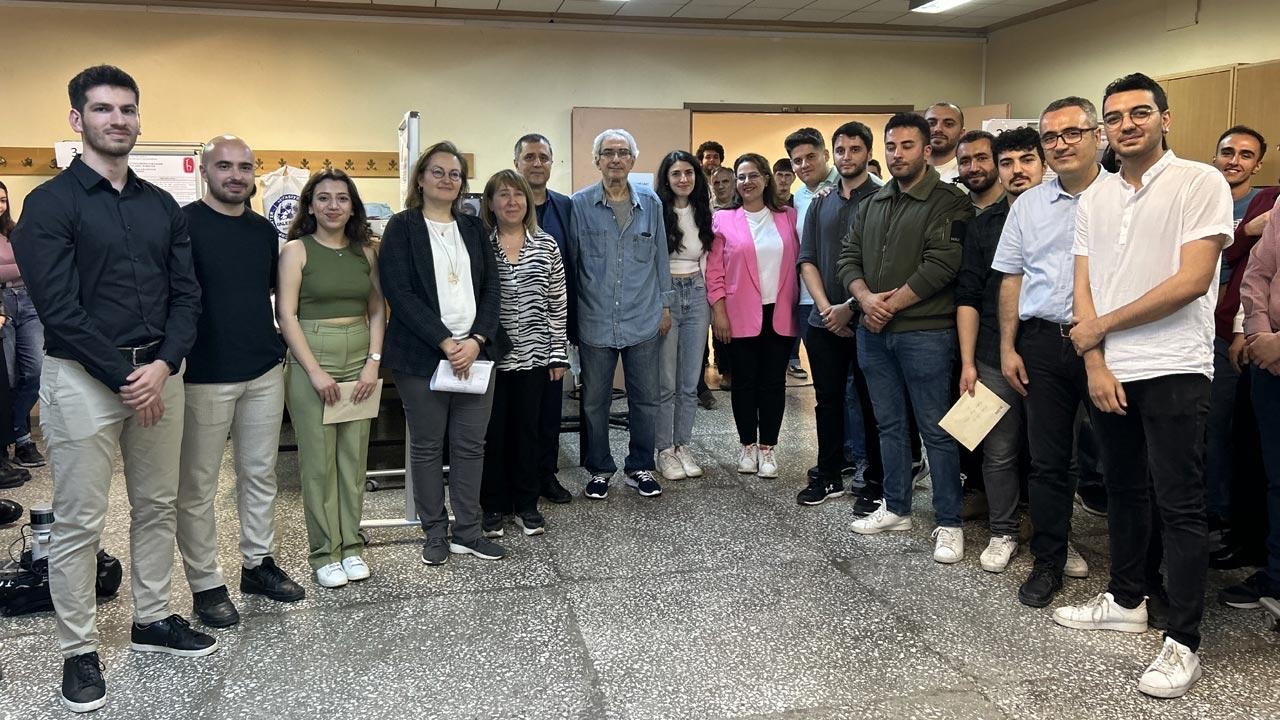 At the exhibition that has been organized by the department annually for 24 years, projects were presented both in poster and practical demonstration forms.

At the event, our undergraduate students cast their votes for the projects they liked most for the "Mert Ulucay Project Award". The Award, named in memoriam of Mr. Mert Ulucay, our department's freshman student passed away in 2012, was given for the eleventh time this year. Following the exhibition a small ceremony was held and the award was presented to the winning students.

The project "Object Tracking Drone" implemented by Mr. Cevdet Aslan, Mr. Mehmethan Ayrım, Ms. Nejla Cenan and Mr. Seyfullah Cengiz was the most liked project.

The first runner-up project was "Remote Fire Control System". It was implemented by Mr. Ahmet Çiftci, Mr. Ekrem Demir, Mr. Oğuz Selvi and Mr. Tunahan Söğüt.

And the second runner-up project was "Camper's Power". It was made by Mr. Miraç Eyüboğlu, Mr. Kadir Anıl Köylü and Ms. Mine Şenol.

All three projects were supervised by Dr. Gürhan Bulu. Besides, the projects received technical advisories from the enginneers of Roketsan AŞ.

We express our congratulations to all our students participating to the event for their successful projects.